Rehab Resources & Consulting, Inc.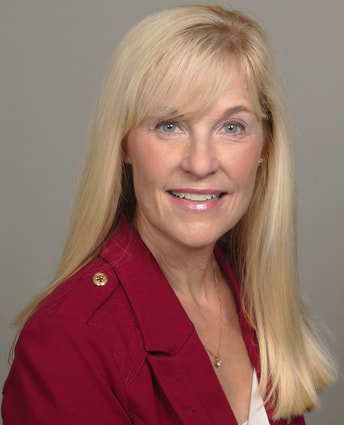 Rehab Resources & Consulting, Inc. is a company providing consulting services, training and audit/review services to providers in post‐acute care settings. The company is owned by Ellen Strunk, PT, MS, GCS, CEEAA, CHC. Ms. Strunk specializes in helping clients understand the Medicare prospective payment systems for skilled nursing facilities and home health agencies, as well as the Medicare conditions of participation and fee schedule for rehab agencies. Her experience includes utilizing medical record reviews and operational data systems to help both inpatient and outpatient therapy providers meet regulatory guidelines and deliver medically necessary therapy services in these settings. In addition to assisting clients meet their operational & clinical goals, Ms. Strunk lectures nationally on the topics of coding, billing and documentation to meet medical necessity guidelines and payer regulations, value based-purchasing and incorporating clinical outcomes into your practice, pharmacology for rehabilitation professionals, and developing meaningful exercise programs for older adults.

Rehab Resources and Consulting, Inc. provides your company with the necessary tools to be successful in today's changing healthcare environment. Our staff has experience in a wide variety of Rehab settings.
Rehab Resources and Consulting, Inc. 5602 Lake Trace Drive; Birmingham, AL 35244
Phone: 205.527.2338 Fax: 205.682.9872 www.rehabresourcesandconsulting.com
Principal - Ellen R. Strunk, PT, MS, GCS, CEEAA, CHC
Ellen
received her Masters in Physical Therapy from the University of Alabama at Birmingham, and earned her American Physical Therapy Association (APTA) Board Certification in Geriatric Physical Therapy in 1999. She has been a practicing physical therapist for over 20 years, working in the hospital, skilled nursing, home health, outpatient and cardiac rehab settings. She has held various roles including clinician, manager and Director over multiple programs. Presently, Ellen is owner of Rehab Resources and Consulting, Inc., a company providing continuing education and consulting services for post-acute care settings. Ellen is a member of the American Physical Therapy Association (APTA), where she has served on Payment Policy Strategy Committees advising the APTA Board of Directors on payment policy in all settings. She serves on a state level as the Chair of the Practice and Reimbursement Committee for the Alabama Physical Therapy Association. In 2009, Ellen became a Certified Expert in Exercise for the Aging Adult, a certification course sponsored by the APTA's Academy of Geriatric Physical Therapy. In 2015, Ellen became Certified in Healthcare Compliance through the HealthCare Compliance Association.
Contact Ellen at:
ellen@rehabresourcesandconsulting.com
Consulting Team Members
Rehab Resources and Consulting, Inc. partners with rehabilitation consultants on an as-needed basis. Available resources include: occupational therapy, speech language pathology, nursing, and practice management team members.